Free On-Demand Webinar
Your sales force is on the brink of EXTINCTION. They're being replaced by search engines and social networks. The modern B2B buyer is digitally-driven, socially connected, mobile, and empowered with unlimited access to information and people. Fact: 92% of them start their search on the web. They're having their own learning parties online and they're not waiting for an invitation from you.
Is your sales team prepared for that?
The truth is social selling isn't going away, folks. It's time to adapt and evolve or be replaced.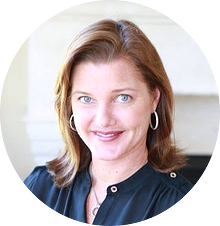 In this webinar with social selling evangelist Jill Rowley you'll learn the why, what, and how behind doing social selling effectively.
Learn how to:
Optimize your LinkedIn profile for your buyer's benefit
Connect with and socially surround your buyers
Use content to (re)engage your future advocates
Leverage social listening to identify outreach opportunities
Start utilizing more meaningful metrics
Register Now to Watch the Recording
After registering, you will receive a confirmation email containing information about joining the webinar. Note: By signing up to watch this webinar you are agreeing to receive periodic emails from OpenView.