This free strategic messaging template provides everything you need to evaluate your messaging, both internally, with your employees, and externally, with your customers.
This guide also provides you with a template for creating ideal customer profiles and formulating content that speaks to your audience.
You can access the template through the form on the right. Once you've gained access, select "File > Download as" to begin editing your own template.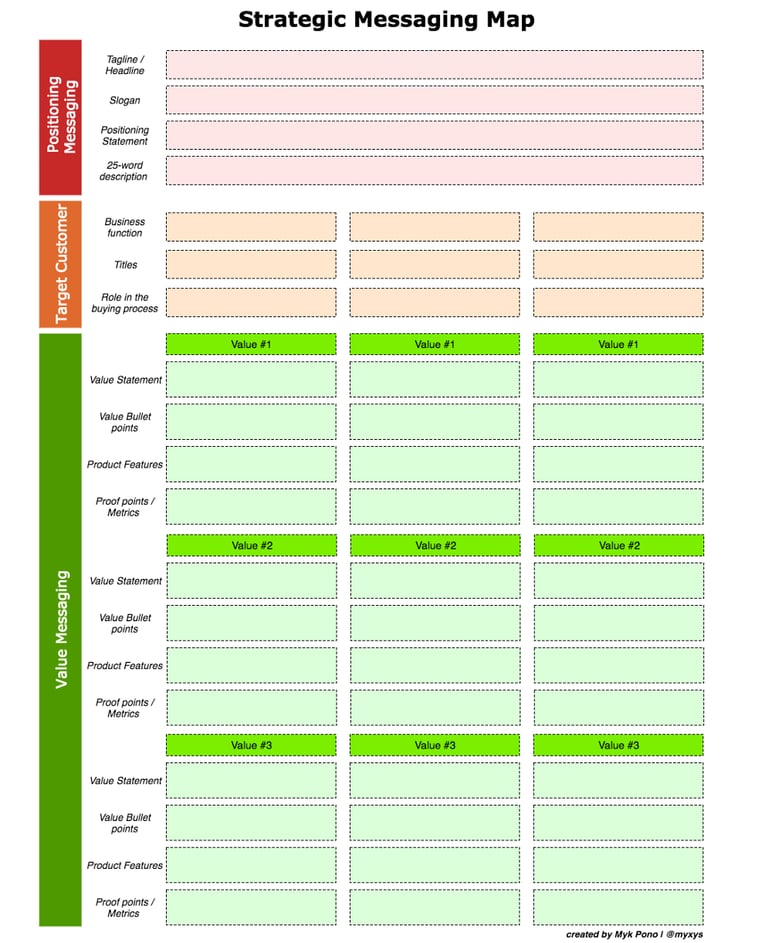 This product was produced in partnership with Myxys. By downloading this asset, you are agreeing to receive periodic emails from Myxys and OpenView.