About this Guide
Written for beginner and advanced content marketers alike, "It Takes a Content Factory" is a comprehensive, step-by-step guide to building the content marketing program your business needs to generate and nurture leads, enable sales, and establish your company as a thought leader.
Clear, actionable tips to help you:
Develop a high-impact content strategy
Assemble an agile content team supported by co-workers, freelancers, and industry influencers
Create high-impact content that gets discovered and shared
Amplify your content through the right delivery channels so you reach the right people at the right times
Maximize conversions so that every piece of content is bringing your buyers closer to making a purchase
Manage and measure your content marketing so you are able to continuously improve
Free tools & templates to get started:
Sample Editorial Calendar
Buyer Persona Checklist
Sample Content Marketer Job Descriptions
Writer's Checklist
Example Content Tracking Dashboard
Praise for this eBook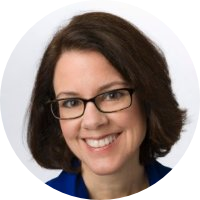 "OpenView's eBook lays out a clear, accessible framework for building the kind of in-house content team and sustainable plan every business needs to connect with prospects and nurture them through the sales process and beyond."
— Ann Handley, Chief Content Officer, Marketing Profs
Bonus offering: When you download the guide you'll also automatically receive OpenView's weekly newsletter which includes tips and tricks to help you build and scale a great company.