Create a high-impact board of directors.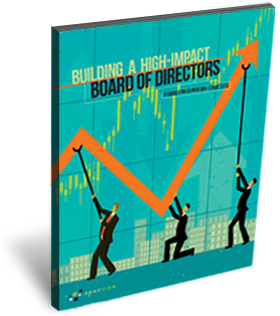 It takes considerable focus to find the right types of board members, set clear expectations, demand full accountability, and even run successful board meetings.
This guide is written for CEOs of early stage and expansion-stage companies who lack significant experience creating and overseeing boards or who find their existing boards to be suboptimal or dysfunctional. Learn how to:
Understand the value that an effective board of directors can provide
Assess whether or not it is time to change your current board
Recruit and assemble a high-performance team
Establish a clear management rhythm to engage your board effectively
Bonus offering: When you get the eBook you'll also automatically receive OpenView's weekly newsletter which includes tips and tricks to help you build and scale a great company.