Free On-Demand Webinar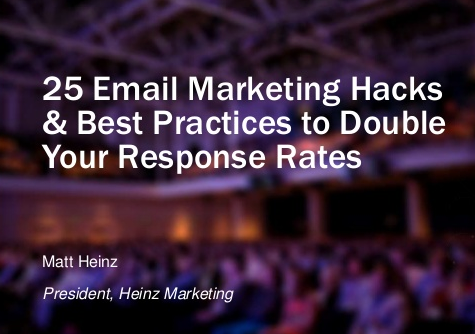 In this recording Matt Heinz walks through dozens of specific best practices and tactics to significantly improve performance of your email marketing today!
Heinz brings more than 15 years of marketing, business development and sales experience from a variety of organizations, vertical industries and company sizes. His career has focused on delivering measurable results for his employers and clients in the way of greater sales, revenue growth, product success and customer loyalty.
Fill out the form and you'll receive the full length recording, plus the original slide deck from Matt's presentation.
Register Now to Watch the Recording
After registering, you will receive a confirmation email containing information about watching the webinar. Note: By signing up to watch this webinar you are agreeing to receive periodic emails from OpenView.