Drive traffic and build your brand.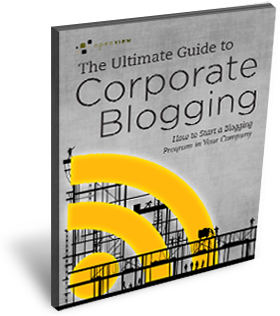 Your company's blog can be an invaluable vehicle to better connect with target prospects, customers, and key influencers. But in order for it to be effective, you need buy-in, a fail-proof strategy, and, yes, content!
That's where this guide can help. Featuring the advice of leading content marketing experts, you'll get:
Comprehensive list of the benefits of corporate blogging
Overview of the roles necessary to get a program off the ground
Checklist of responsibilities for key stakeholders
Series of quick start guides to help you understand the process
Overview of key metrics to track to measure your success
Bonus offering: When you get the eBook you'll also automatically receive OpenView's weekly newsletter which includes tips and tricks to help you build and scale a great company.